In the section "Service administration" you can change your tariff plan, enlarge disk quota, allowed load, available number of websites and FTP accounts within set limits.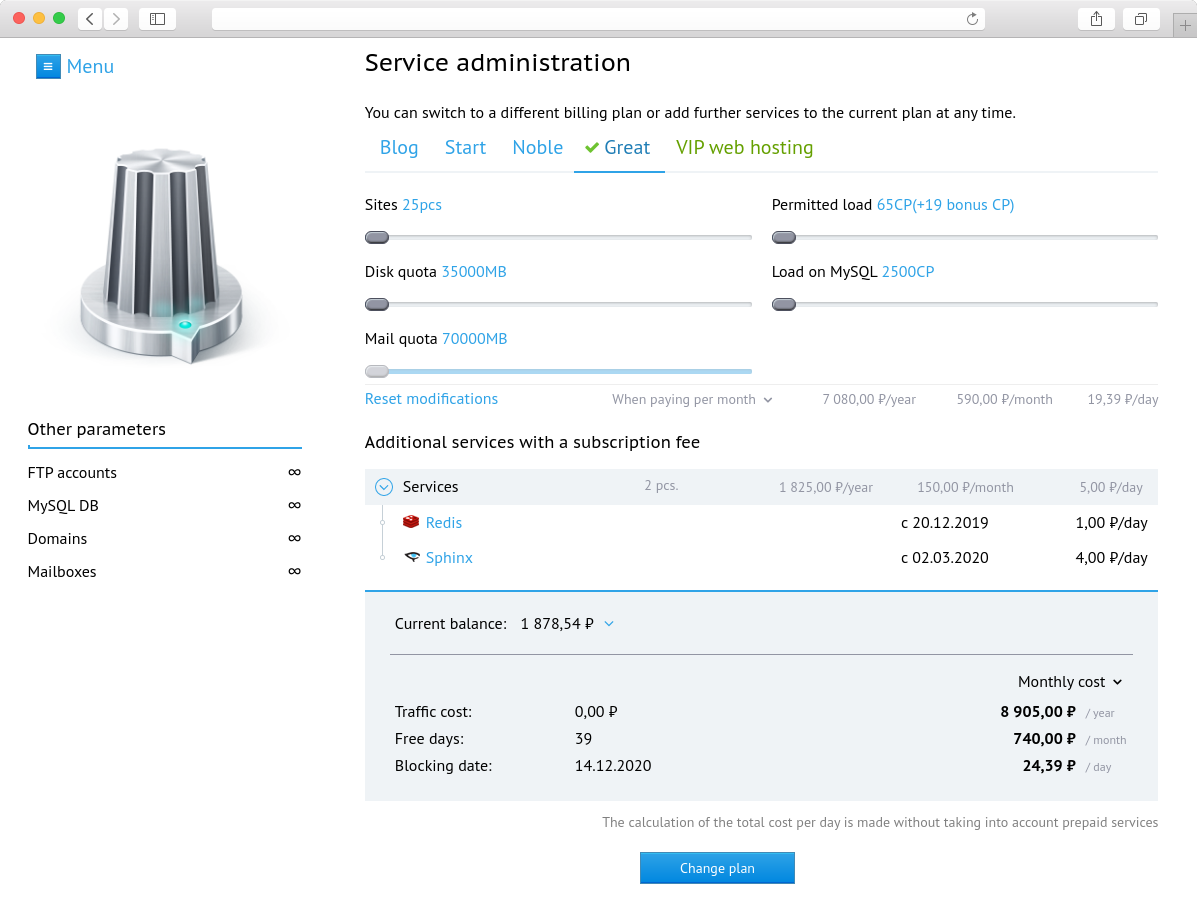 With the buttons and you can add or delete further services on your tariff plan within set limits. Upon changing the settings of your tariff plan, please save them by pressing "Change tariff".
Please note that during the test period tariff plan changes are performed free of charge.
However, after the test period ends your account will be credited a sum equal the cost of one day of web hosting according to the new tariff plan when a tariff plan change is performed.
To switch to a different tariff plan you just need to click on its name and press the button "Change tariff plan".