In section Mail you can create and delete mailboxes for all domains on your account, set domain mail, adjust spam filtering for all mailboxes on the account, set spam filtering parameters for each mailbox individually, adjust redirection.
First of all you need to select a domain, with the mailboxes of which you want to work, from the list of all your domains.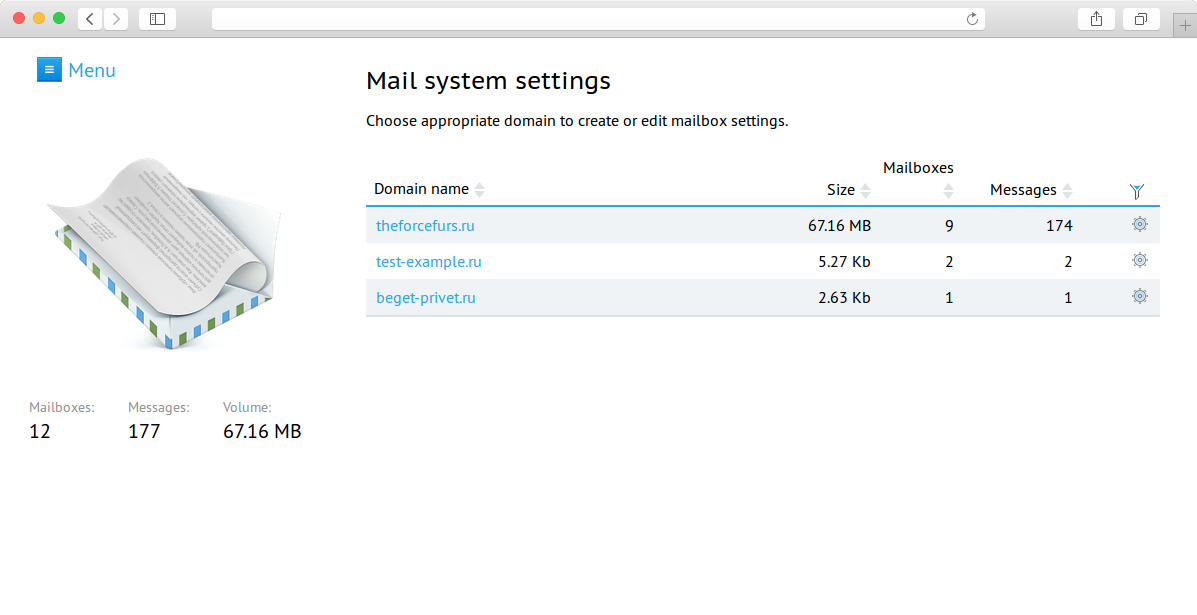 Domain's mail
In case you receive an email, but the mailbox doesn't exist, it will be redirected to the special "Domains mail" mailbox.
Attention!
If domain's mail hasn't been set in the section
Mail
of the Control Panel, these messages will be lost. Domain's mail can be adjusted in the general domain settings in section
Mail
.
Creating a mailbox
To create a new mailbox you need to indicate a Mailbox name and a Password. You can generate the password by clicking on the button

. The mailbox name must contain the name in front of the symbol @. For instance if you want to create the mailbox shop@test-exmaple.ru, you only need to type "shop" in the field "Mailbox name".

To sign in to the mailbox in your browser, you need to press button

or you can enter URL https://webmail.beget.com in your web browser. For authorization you need to use your mailbox name and password.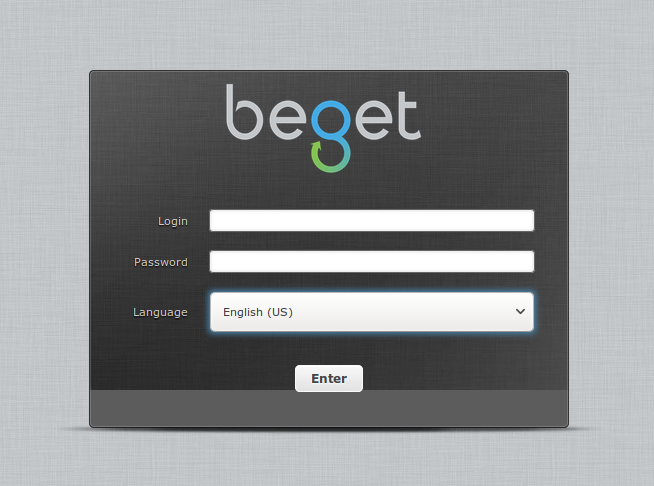 Next to each mailbox you will find the buttons for managing mailbox:

- open mailbox;


- customize mailbox synchronization;


- remove mailbox.
Changing mailbox settings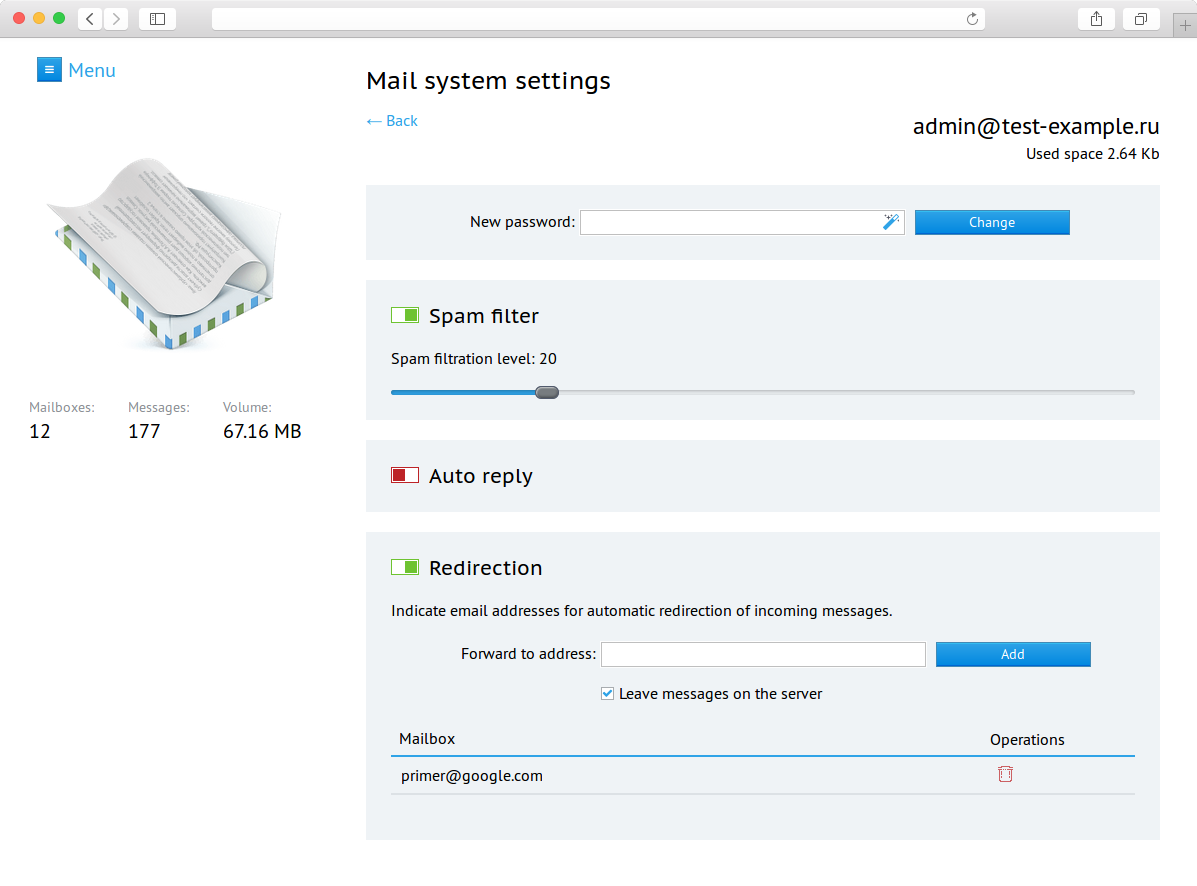 Here you can see the size of occupied mailbox memory, adjust individual spam filtering, set up an automatic response and mail redirection.
Synchronization with external mailboxes
This function will help you to easily move your messages from a different mail service to us or just to receive the correspondence from all your mailboxes in our service.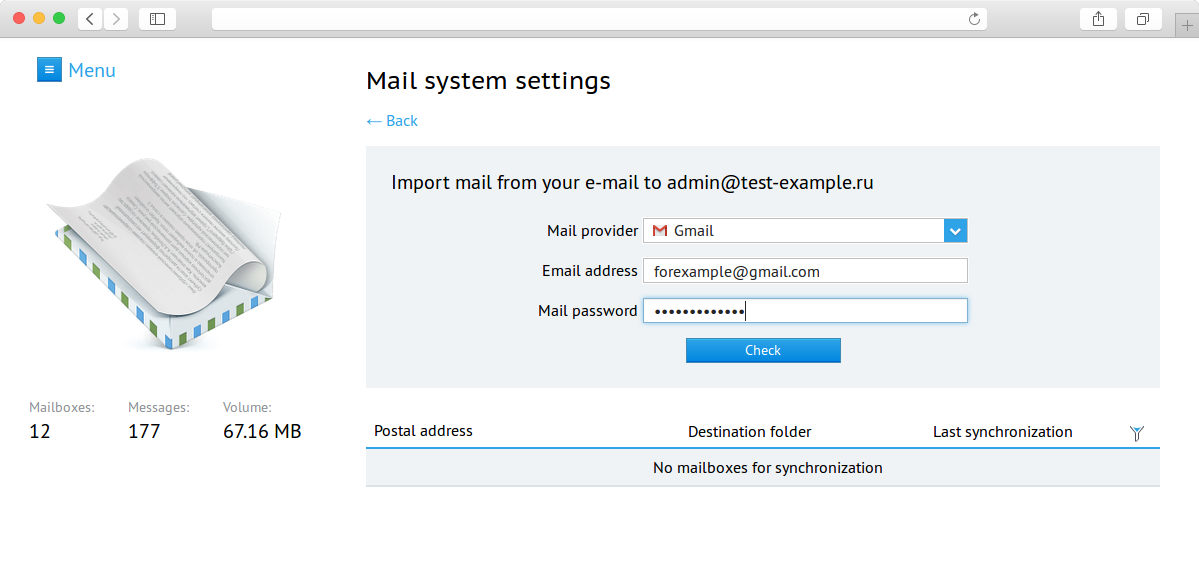 During the setup you can choose where the mail shall be loaded to: to a separate folder or to the main inbox, mixing the external mail with the main one.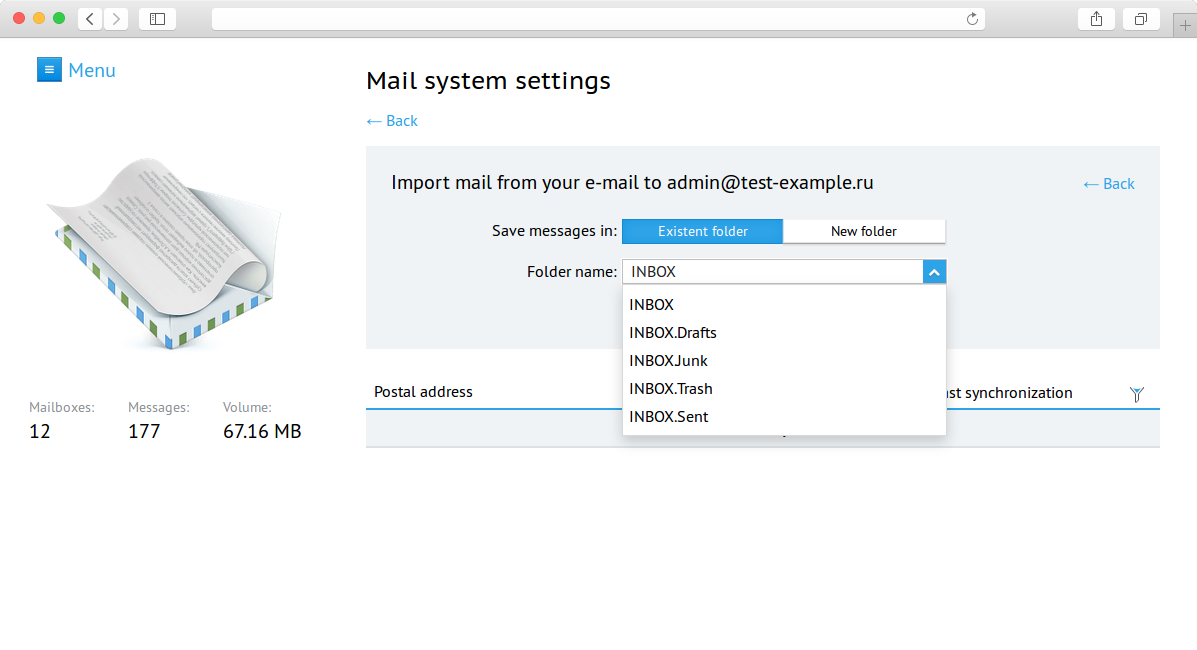 Unless you delete or deactivate the connection with an external mailbox, the messages will be synchronized. Don't worry about the safety: all passwords are stored in codified form.