In the section Logs you can manage Web server and FTP logs.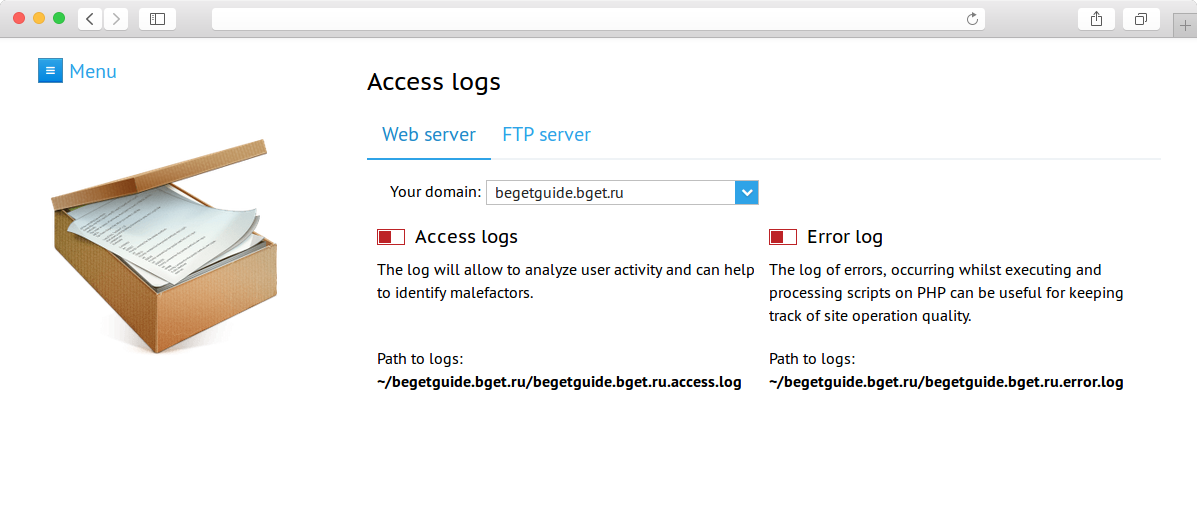 Managing logs Apache
In this section, you can control the parameters of the Web server logs
You can turn on logs only for linked domains
To enable the management of Access logs you need to choose domain from the list and press

. In the same way you can turn on Error logs.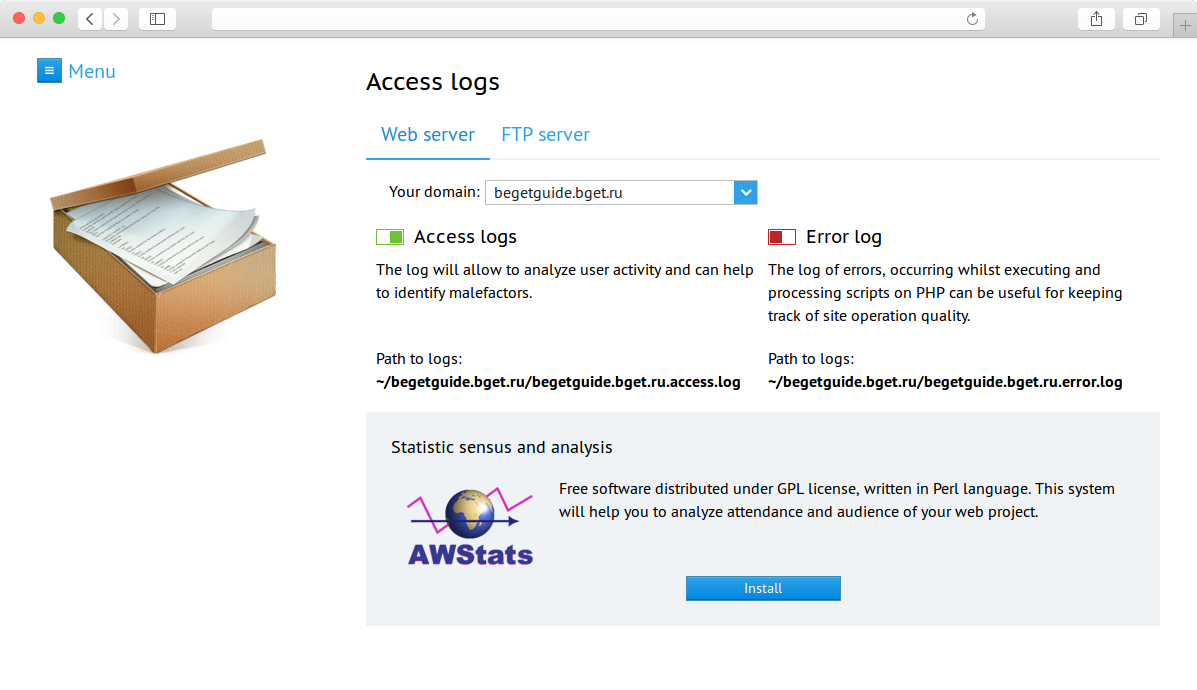 logs will be placed in your site folder near the public_html. Tthey are not included in your disk quota.
You will also have an opportunity to establish a system for the analysis of logs — AWStat.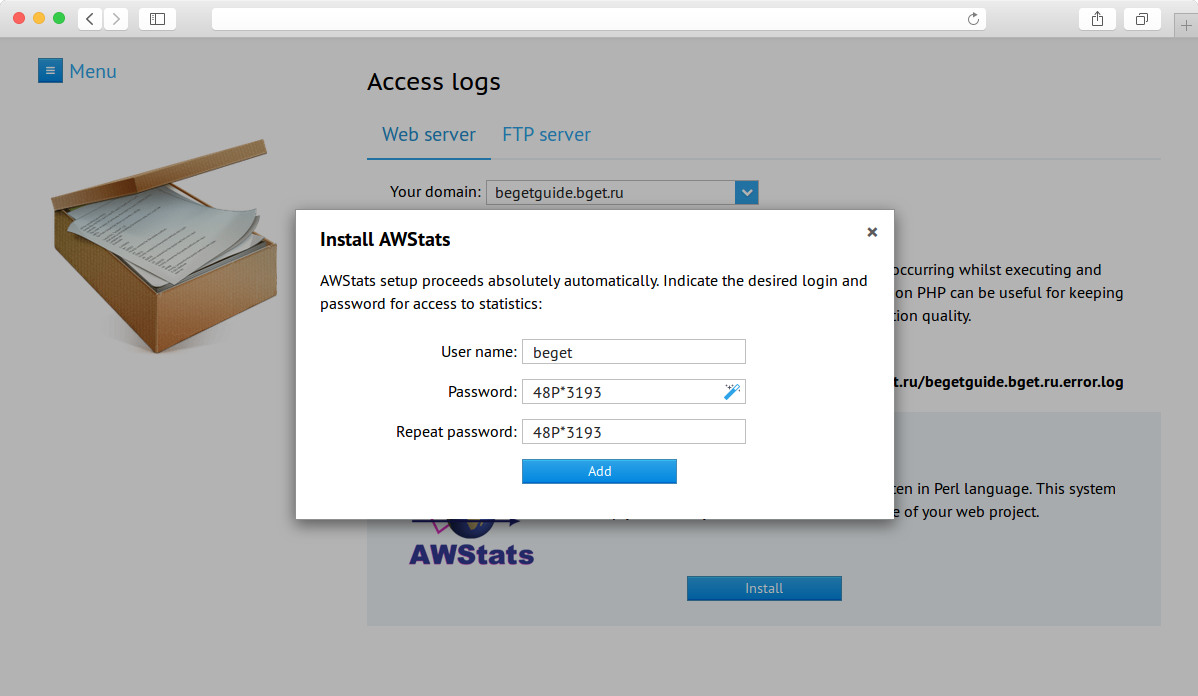 AWStat is a free powerful and featureful tool that generates advanced web, streaming, ftp or mail server statistics, graphically. This log analyzer shows you all possible information your log contains, in few graphical web pages. AWStats is a free software distributed under the GNU General Public License.
Managing logs FTP
In this section you can create access log for your FTP-accounts and format them by using selections according to following parameters:
FTP­ login;
IP address;
For the period.

For creating FTP log you need to choose filter parameters and press "Form log":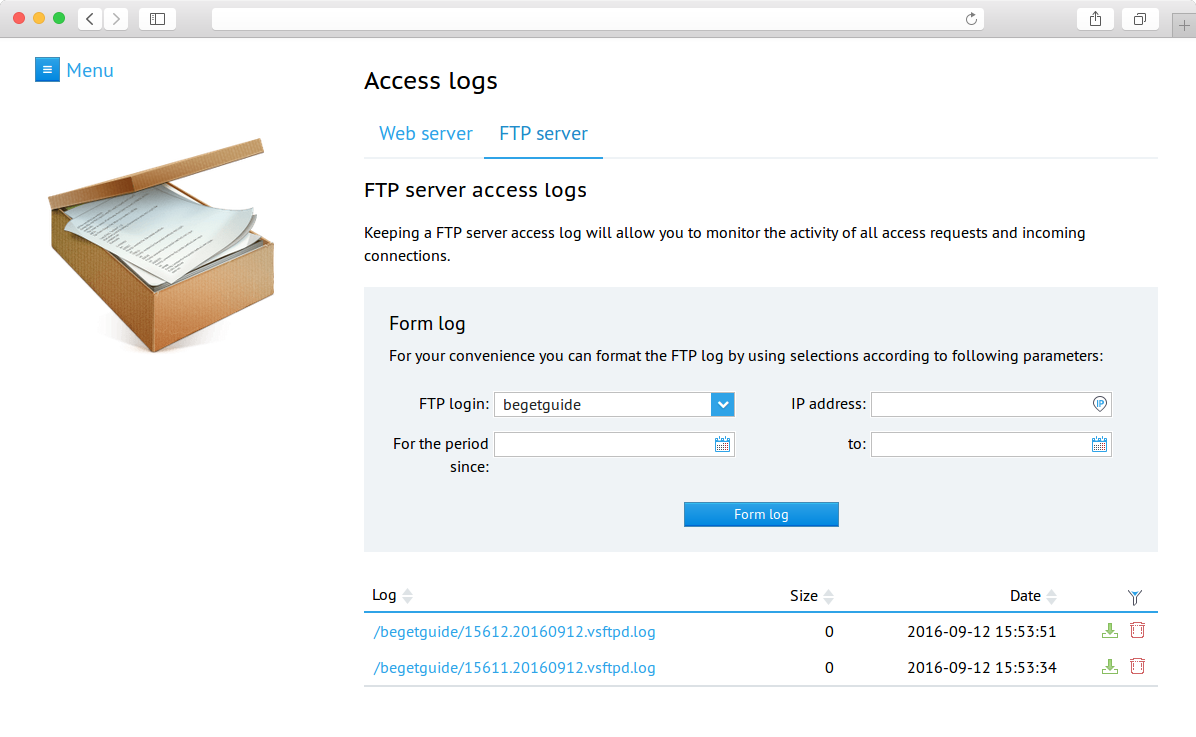 Then you can find it on the list of logs.
For downloading log klick on it's name or on the button

.
Also you can remove log klicking on

.