In the section FTP-accounts you can create additional FTP-accounts and manage them. Additional FTP-accounts can be used to destinction between accesses to various website sections or various websites. The created accounts will only have access to the specified folders and their content.
The number of additional FTP-accounts is unlimited.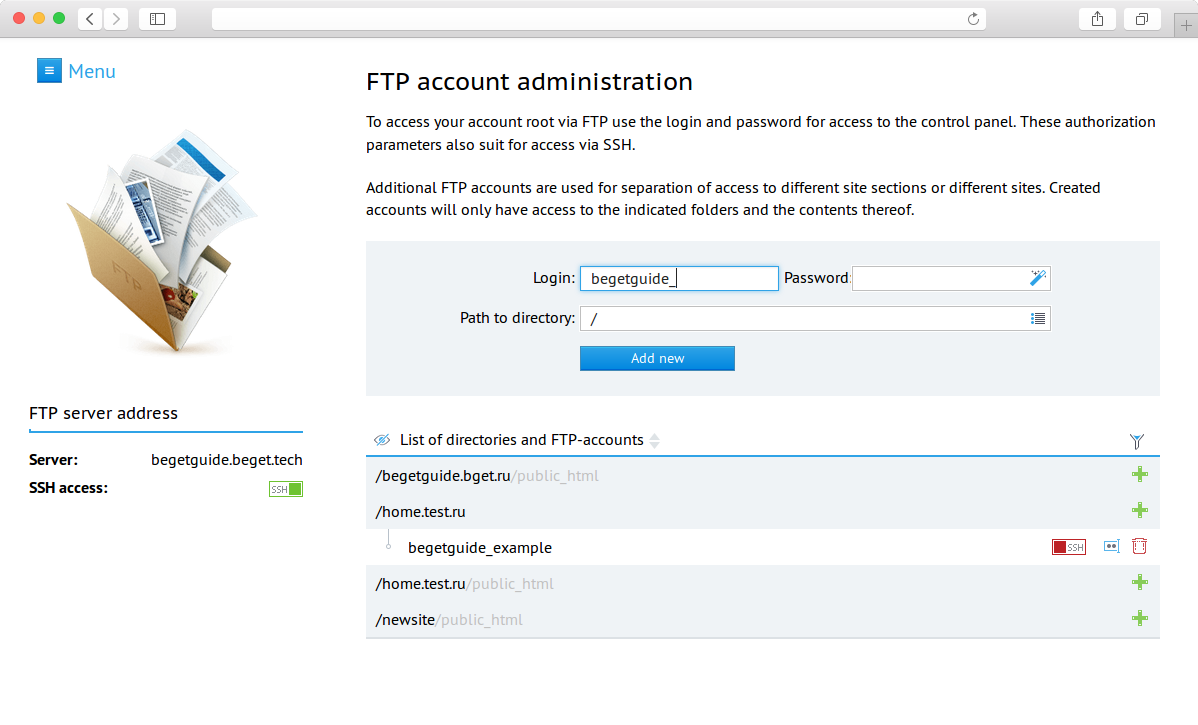 Creating an FTP-account
To create an FTP-account you need to specify the user name that is formed as (system login)_(FTP login), for example begetguide_example. The login must consist of latin letters, digits and underscores only. Indicate any directory respective the account root as user directory. If this directory does not exist, it will be created. Don't forget to specify a password. You can generate it by clicking on


Managing FTP accounts
For your convenience the section contains a table of websites on your account. In this table you can direct FTP-accounts to particular websites.

Clicking on the button

you can enter a Login and a Password for creation of an FTP-access to the respective website.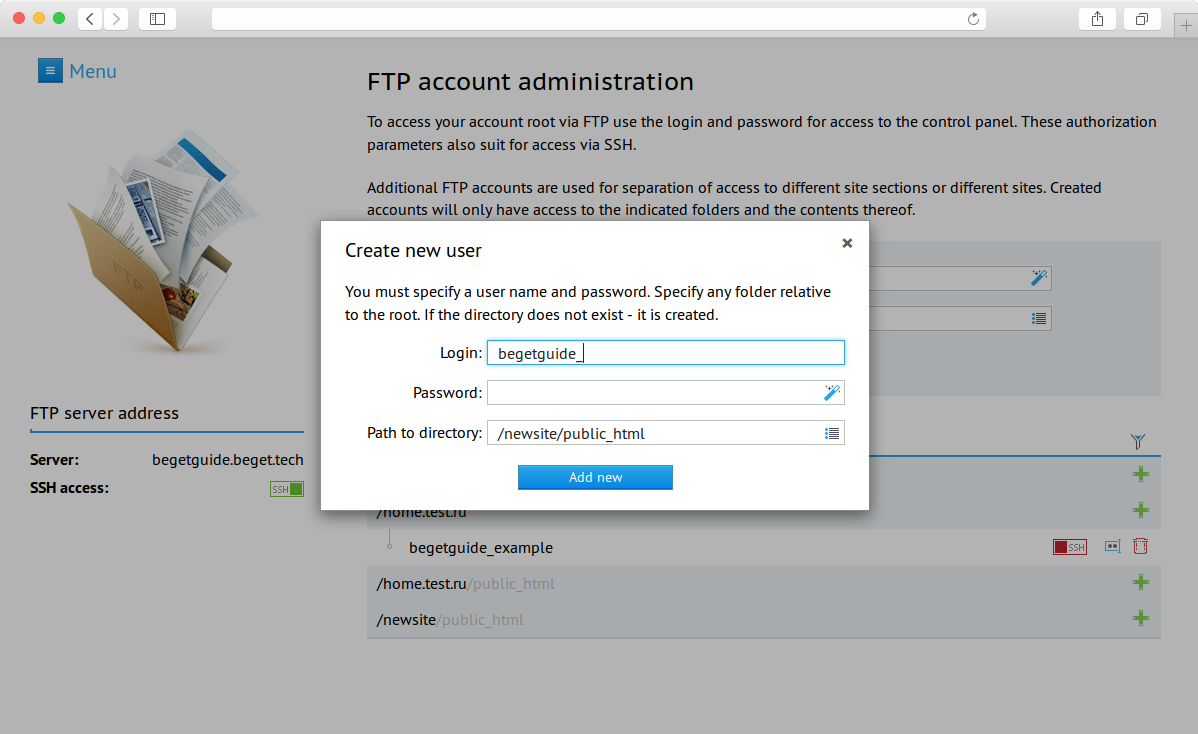 Upon creation of an additional account it will be displayed in the same section.
You will find three buttons next to existing FTP accesses:

- activate/deactivate SSH-access for this account;

- delete FTP-account;

- change password.