In this section you can review the list of current accounting documents (invoices, protocols).
For the documents to be sent to your accounting e-mail, please check the box next to "Send digital copies of documents to accounting e-mail address monthly".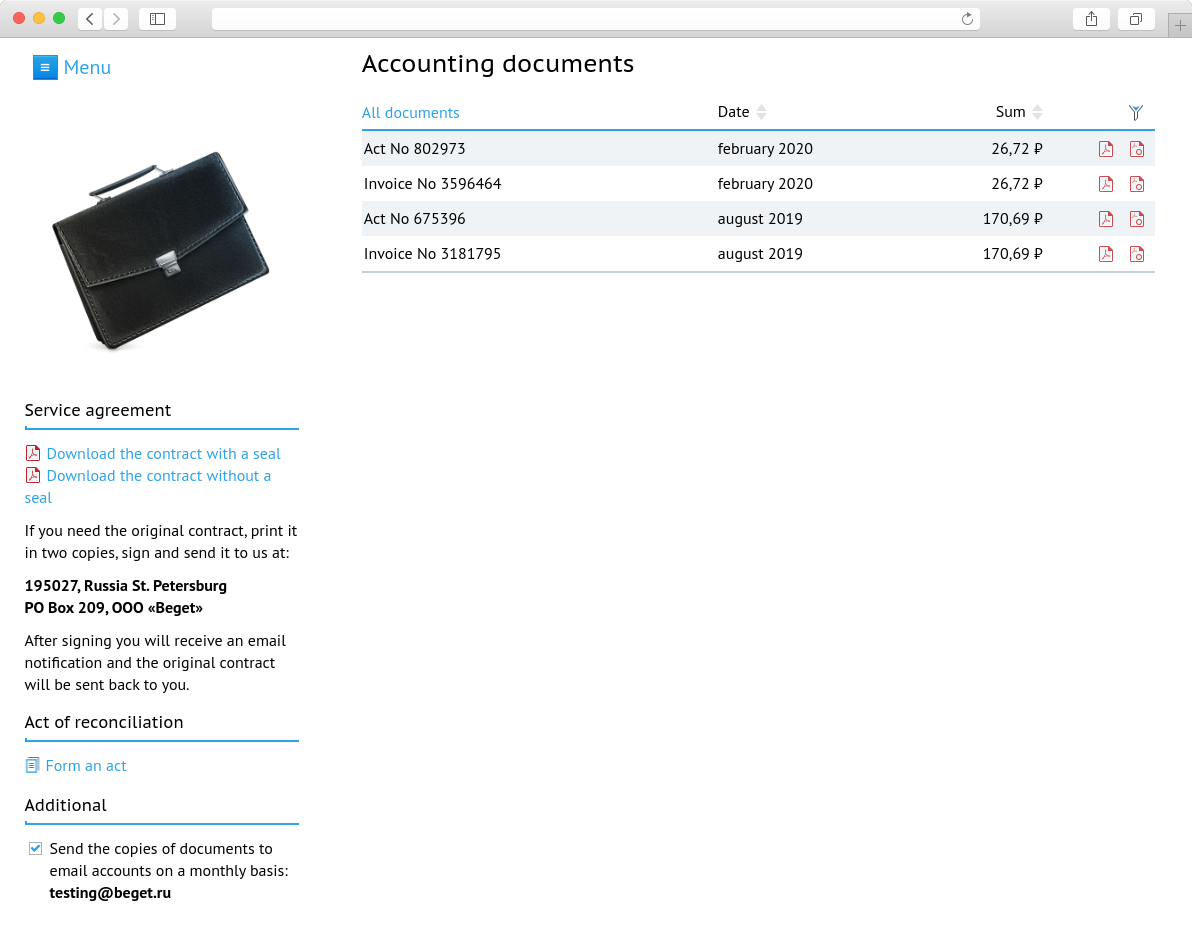 The originals of the documents are sent quarterly through the Federal State Unitary Enterprise "Russian Post".
We kindly ask you to send us one copy of the agreement and acts back to the postal address:
195027, RF, St. Petersburg, PO Box 209, LLC "Beget"
Please make sure your postal address is indicated correctly. You can edit the postal address and the accounting e-mail in the section "Personal information".
For your convenience below you will find documents that can always be downloaded and printed.
It should also be borne in mind that the acts are issued for the amount of services rendered per month. In addition, our system of acts closes with a set of acts each paid invoice. Thus, in one month, more than one certificate of completion can be presented.