In section DNS you can manage DNS-records.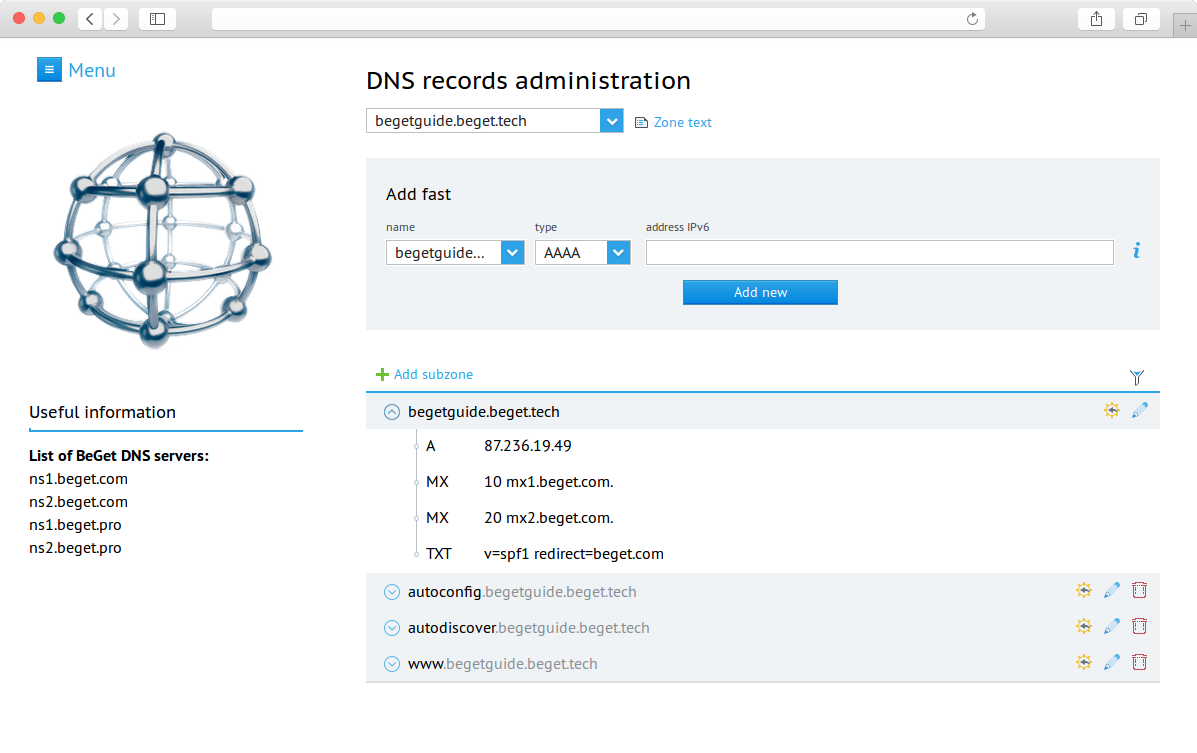 DNS setup
If your domain is administered by us, you can change its DNS-servers in this section.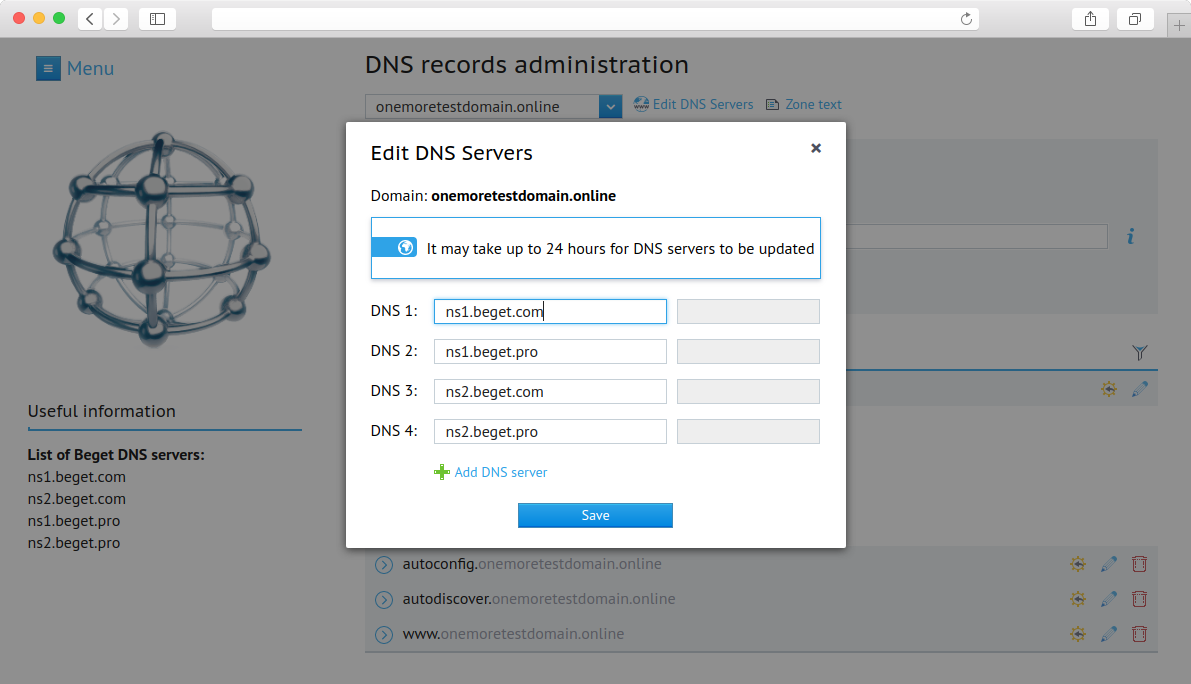 Add subzone xxx.yourdomain.ru
You can add a subzone for your domain right from the DNS section without creating a subdomain. The created subzone will appear on the bottom of the general list.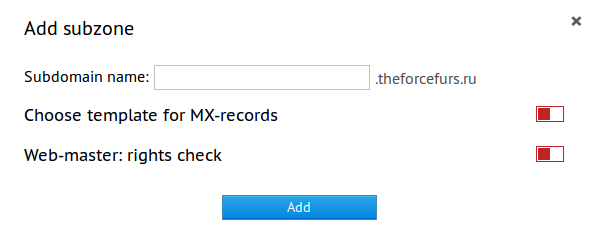 When creating a subzone you can select MX-server settings for mail operation through such services as Yandex, Mail.ru and Google as well as indicate the verification code, confirming the domain ownership right to search engines.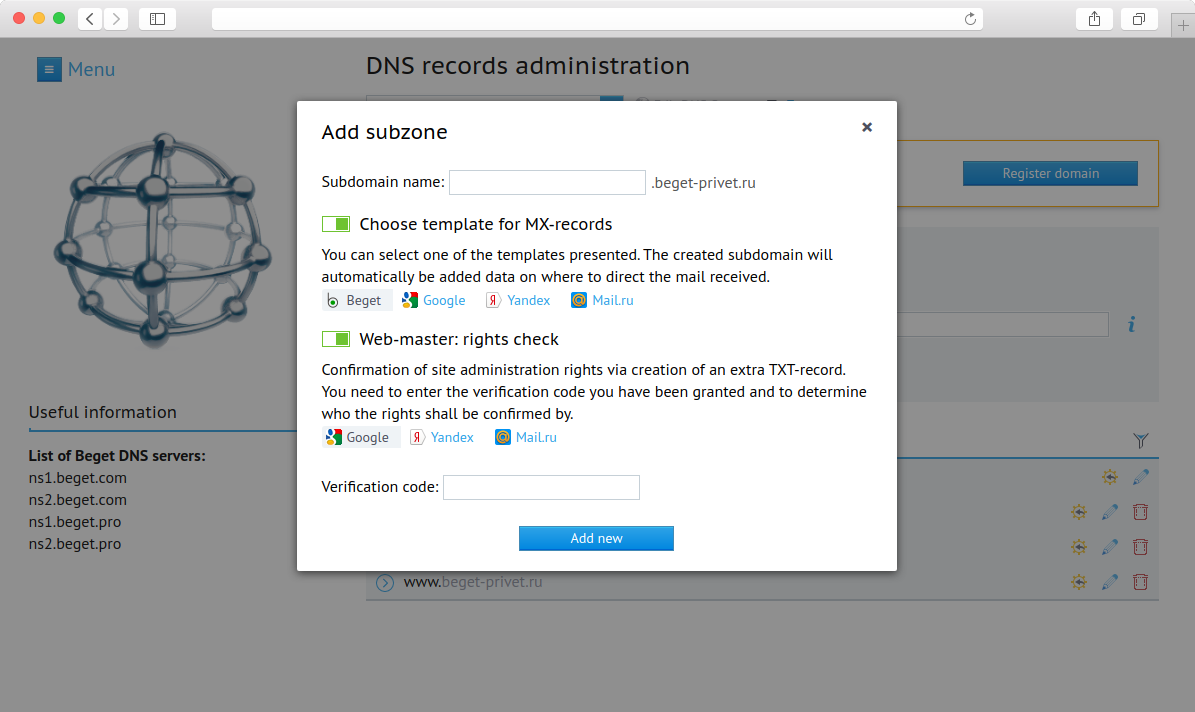 Full zone text
To see the full configuration file of the main zone, press the button "Zone text".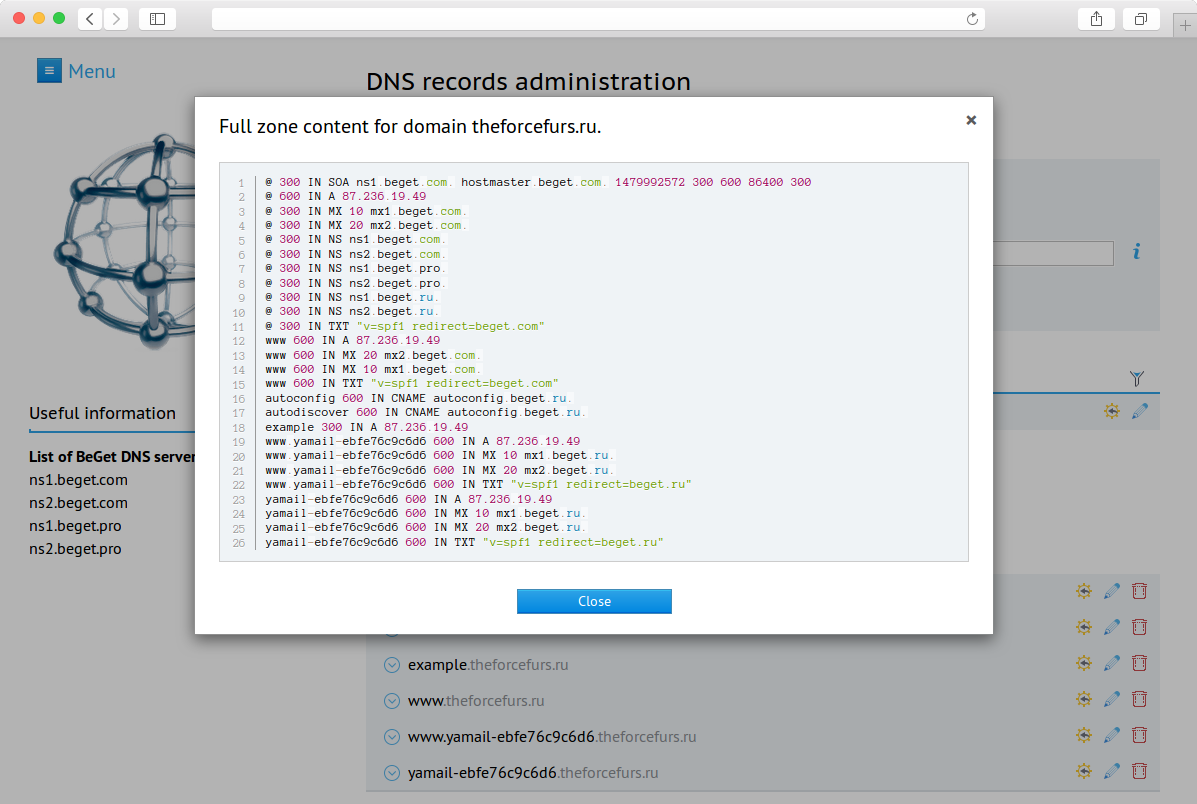 Edit zone
To specify NS, TXT, A, CNAME, SRV-records for domain/subdomain, you need to click "Edit zone" -

. If you need to remove records or subzone - press

Adjusting A, MX, TXT-records
You can set all of those records clicking on

Add record.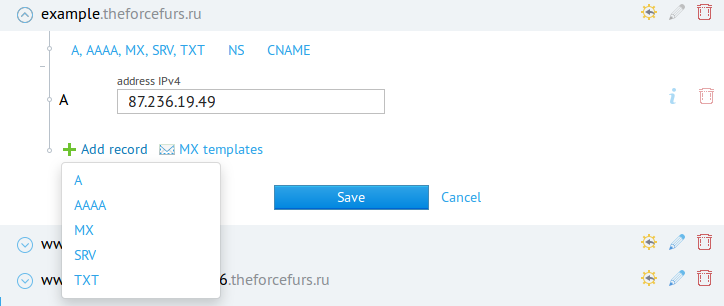 NS
The redirection to alternative NS-servers is also available for subdomains. NS-records are responsible for the DNS-servers where information about your domain shall be searched. This option is only available for subdomains if our DNS-servers are indicated for the main domain.

You can also create an alias record for subdomains. CNAME (canonical name record) or canonical name record is used for redirection to a different name.