API (Application Programming Interface) is a software interface or a number of functions for the administration of websites, domains, mail etc.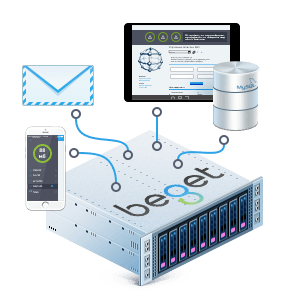 Mainly API is designed for programmers and developers, however it can be used by anybody. Please be careful when using API for work with your current account.
Beget.API will allow to use most features of the administration panel directly from your own scripts, content management systems (CMS) and other software products.
What can I do using Beget.API?
Receive information about the web hosting account;
Administer security backups;
Administer the task planner;
Adjust DNS;
Administer databases;
Create and delete websites on account;
Manage domains settings;
Manage mailboxes.
Our team is always happy to learn more about your wishes. Please send your feedback respective work with Beget.API to manager@beget.com.